CLOUD SHIP MANAGEMENT SOLUTION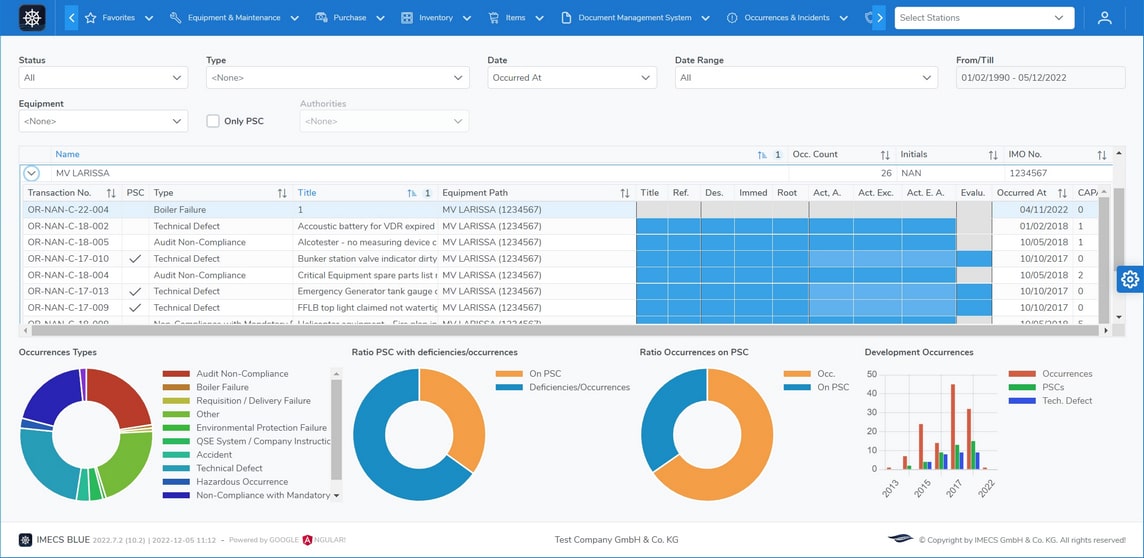 • Brand-new software with more than 20 modules
• Runs in any web-browser world-wide (incl. mobile)
• Latest cloud technologies (Google Angular)
• Blazing fast + very easy to use (one-button-design)
• 24/7 service and customer-oriented development
• Type approved & certified
• Migrate from anywhere – we convert your data!
• Free updates – small & without any interruptions
• No software costs during introductory phase
• Free trial up to 3 vessels
Who we are
IMECS was founded in 2007 in Germany.
Many of our engineers were specialists at the former AVECS Corporation AG and developed the AVECS ISM System, TiTAN, QDMS, NAVECS, CREWMASTER and many more pathbreaking innovations. With extensive experiences in the maritime industry for more than 15 years, IMECS provides its customers brand new and state-of-the-art ship management solutions, combined with first class service and support.
Our products are designed and built in Germany. We only use high-end technologies, but the main focus of our work has always been our customers. That's why our attitude is "Breaking the Illusion of Limitation".